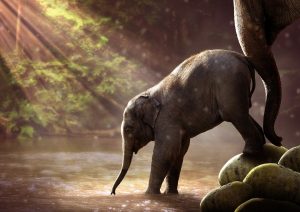 It's a bit like the best bits of Christmas, but with a less repetitive soundtrack 😉
Say what?  Well, we all know the best fun part of Christmas is making other people smile.  The Christmas Spirit infects us at some point in December (yes, December people, not October or November!) and we start wishing random strangers Merry Christmas.  We smile at each other more, and put effort into thinking about gifts that will surprise and delight our loved ones.
Random Acts of Kindness Week encourages us to pay those random strangers we pass a compliment, such as:
I love your mask!
Great hat!
Fabulous coat!
We could also add a "where did you get it?" or some other question to give that person the opportunity to respond.  You never know, it might be the only time they feel noticed or appreciated all day.
When we're allowed to travel again, offering to take a photo for tourists that their whole family is in can make their day.  So many of our family photos from holidays and trips when I was a child are of my brother and I, or the two of us with our Dad.  Mum was there, she was just always the one holding the camera.  Does this sound familiar?
Then there are things you can for your local area that don't involve mixing with other people, like:
picking up litter
washing local road signs
clearing leaves out of a drain or gully that could otherwise create a flood
The official website for Random Acts of Kindness tells us that the themes this year are #ExploreTheGood and #MakeKindnessTheNorm.  They have some free printables on their site too, including a colouring poster we can all cheer up our posties and delivery people with.
How will you be celebrating it?
Until next week,
Rhiannon Xx
PS I do the random compliments thing all year… and family photo taking is my favourite – just ask my friend Caroline what I was like in Paris, especially at Disneyland!