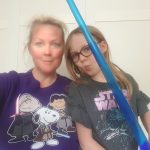 May the Fourth be with you!
This week began, of course, with Star Wars Day.  We celebrated by wearing Star Wars T shirts, having a light sabre fight, watching Star Wars movies… and making Star Wars gingerbread 🙂
Thus far, we have watched Episodes I, II, III, then Solo, followed by Episodes IV, V, VI and VII.  In actual fact, the little rascal finished off VII The Force Awakens this afternoon, while I was busy weeding the area she wants turned into a beach.  The kid hates sand, so this is probably one of those situations where she thinks she is winning by getting me to do something… and actually I am loving spending time outside listening, largely uninterrupted, to my audiobook 😀

Anyway, the gingerbread.  Traditionally, we make gingerbread at Christmas and we make loads of it.  We have a mini tradition of giving gingerbread to various neighbours in the run up to Christmas and making it part of our gifts to family.  My mum was a bit gutted we were making it and she wasn't going to be getting any, but it isn't worth the risk when they're properly shielding.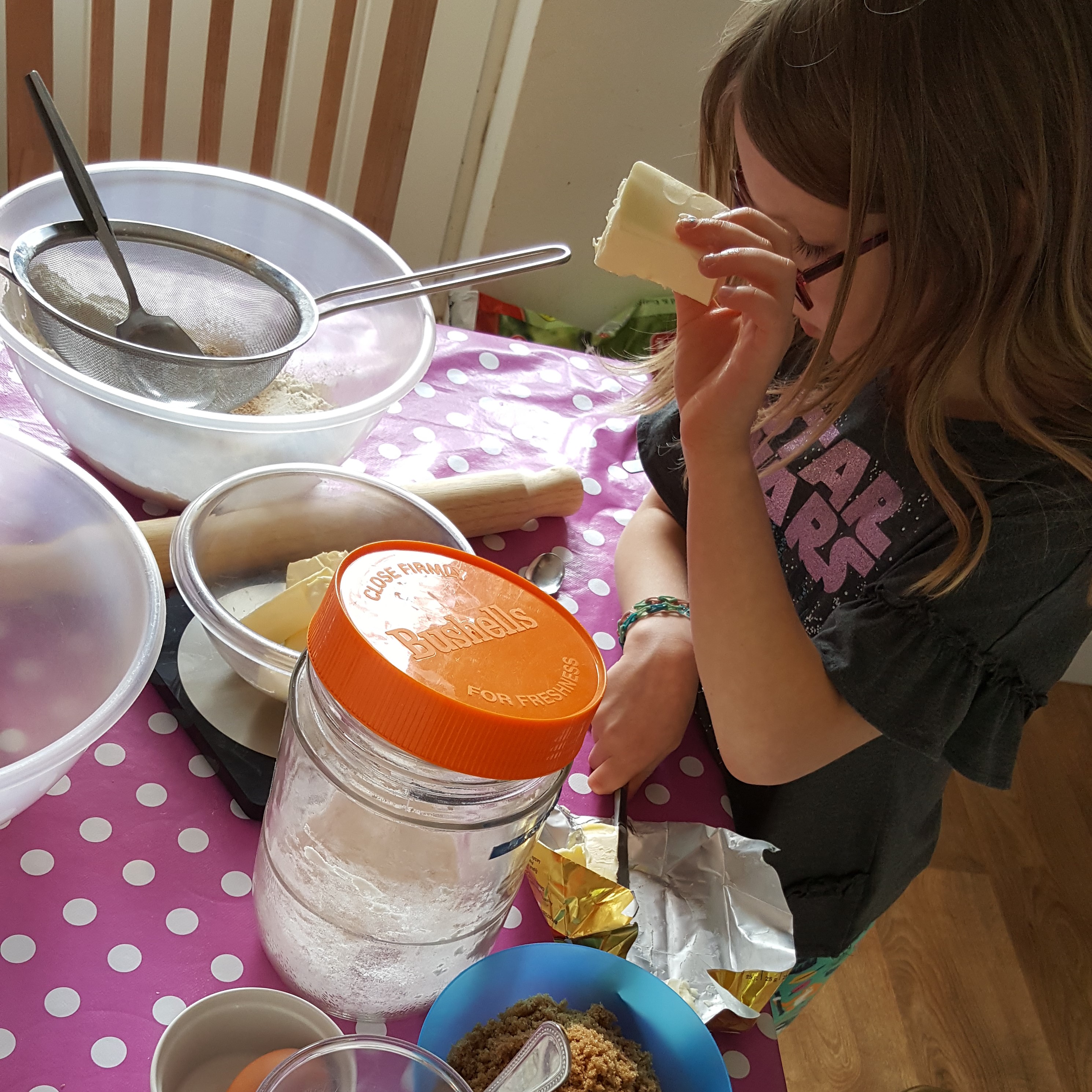 Tilly made this lot by herself, other than using the oven.  Okay, I may have said "are you sure that is what the recipe says?" a few times, but I knew I was going to be expected to eat it, and misreading the ingredients could have been catastrophic!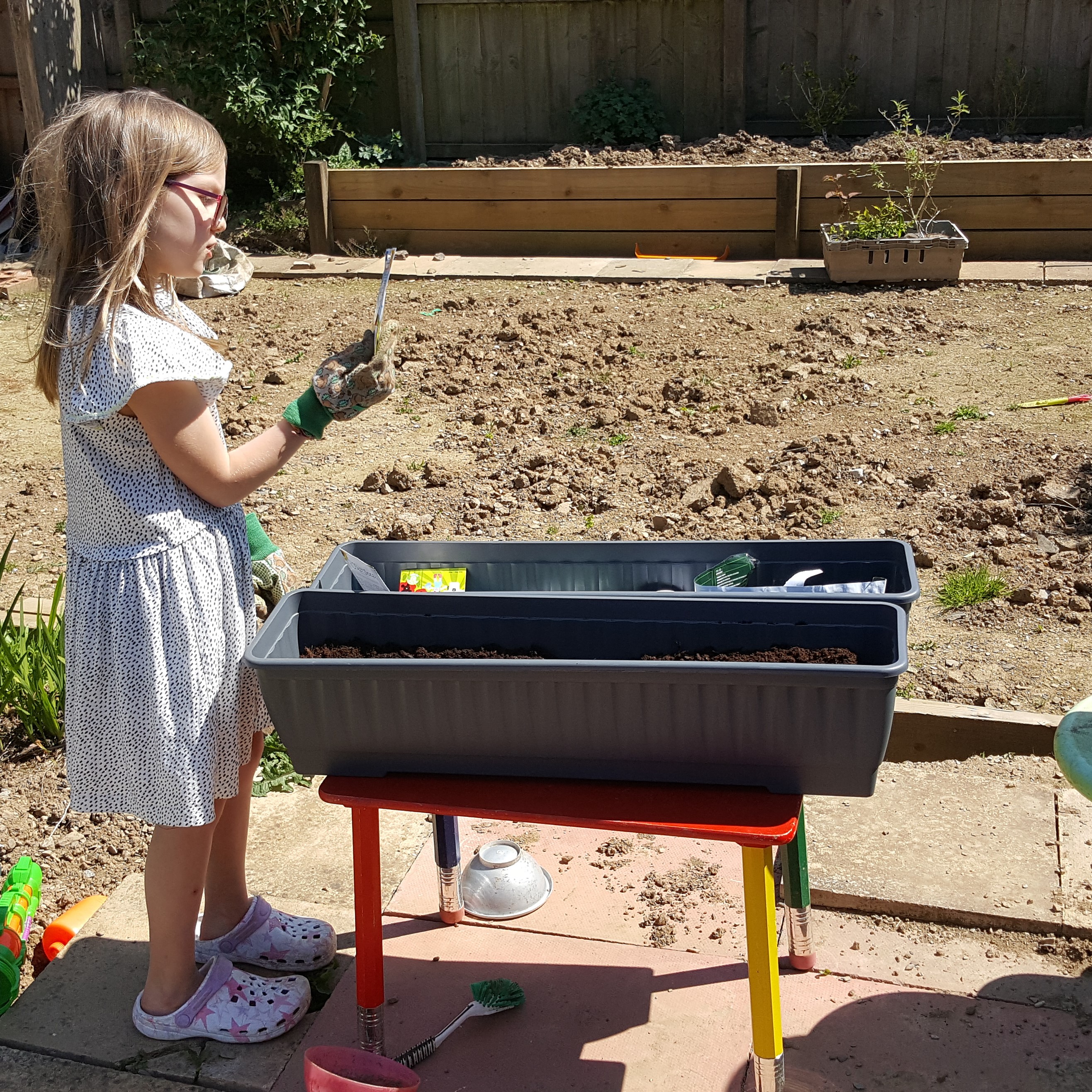 She also did a great job on the seed sowing out in the garden.  There were two flower boxes and three raised beds.  She chose to use her nasturtium seeds in one flower box, and poppies in another.  Then she created what may end up being an interesting mixture in a raised bed with her Tilly seeds and some giant sunflower seeds.  We shall wait with bated breath!
The other big focus this week was VE75.  I had printed off some colouring for us to do from Baker Ross and she looked at them and asked me "Where are all the women?"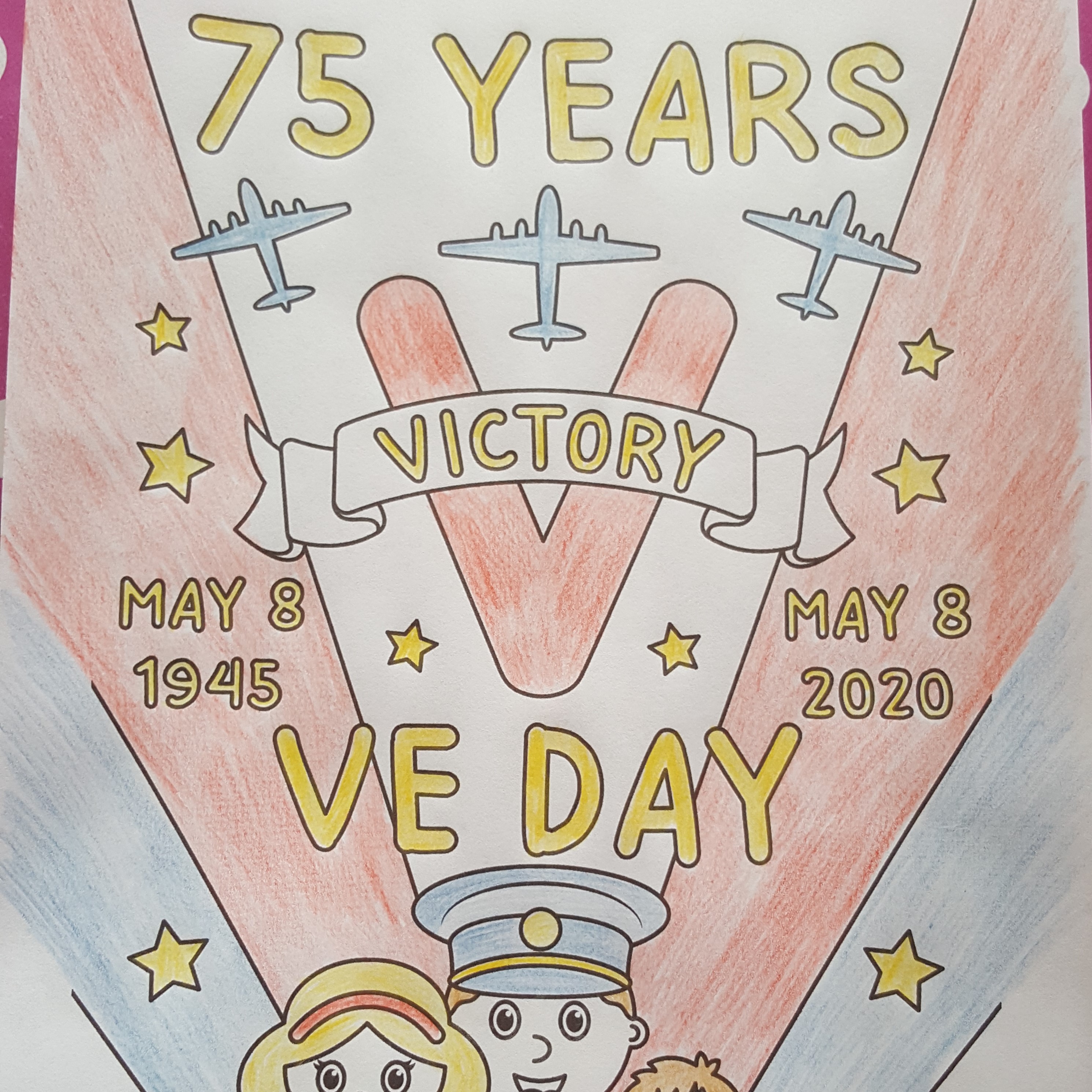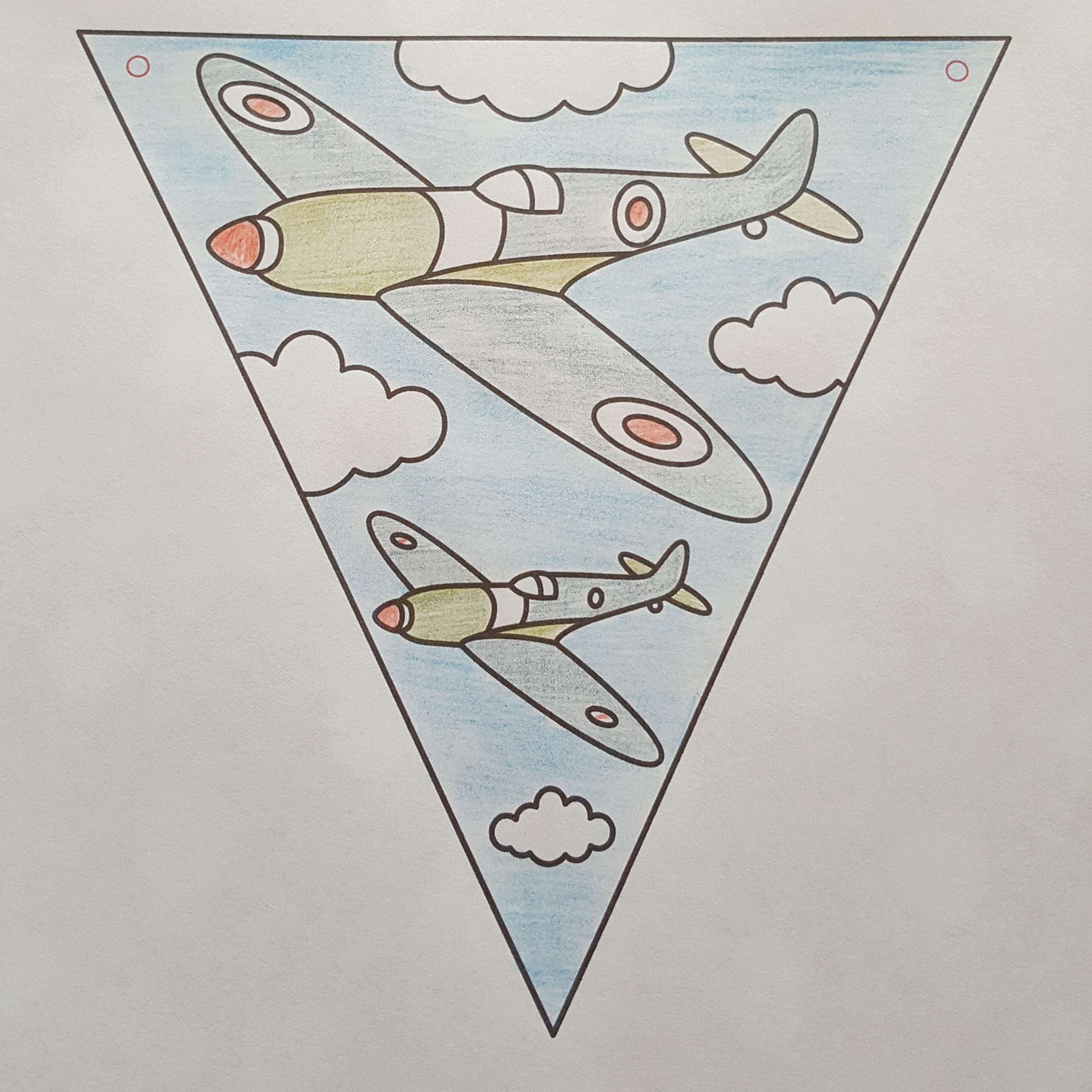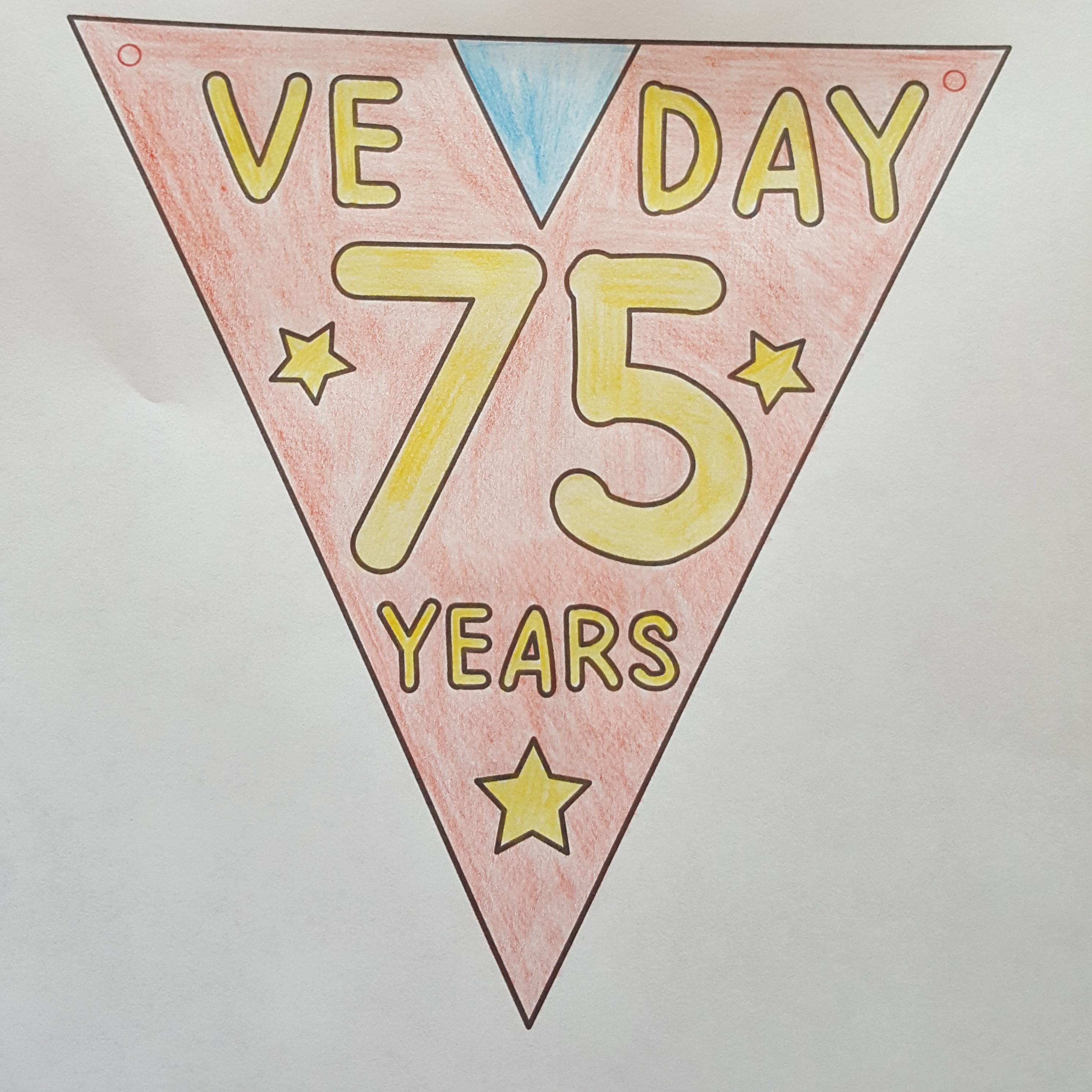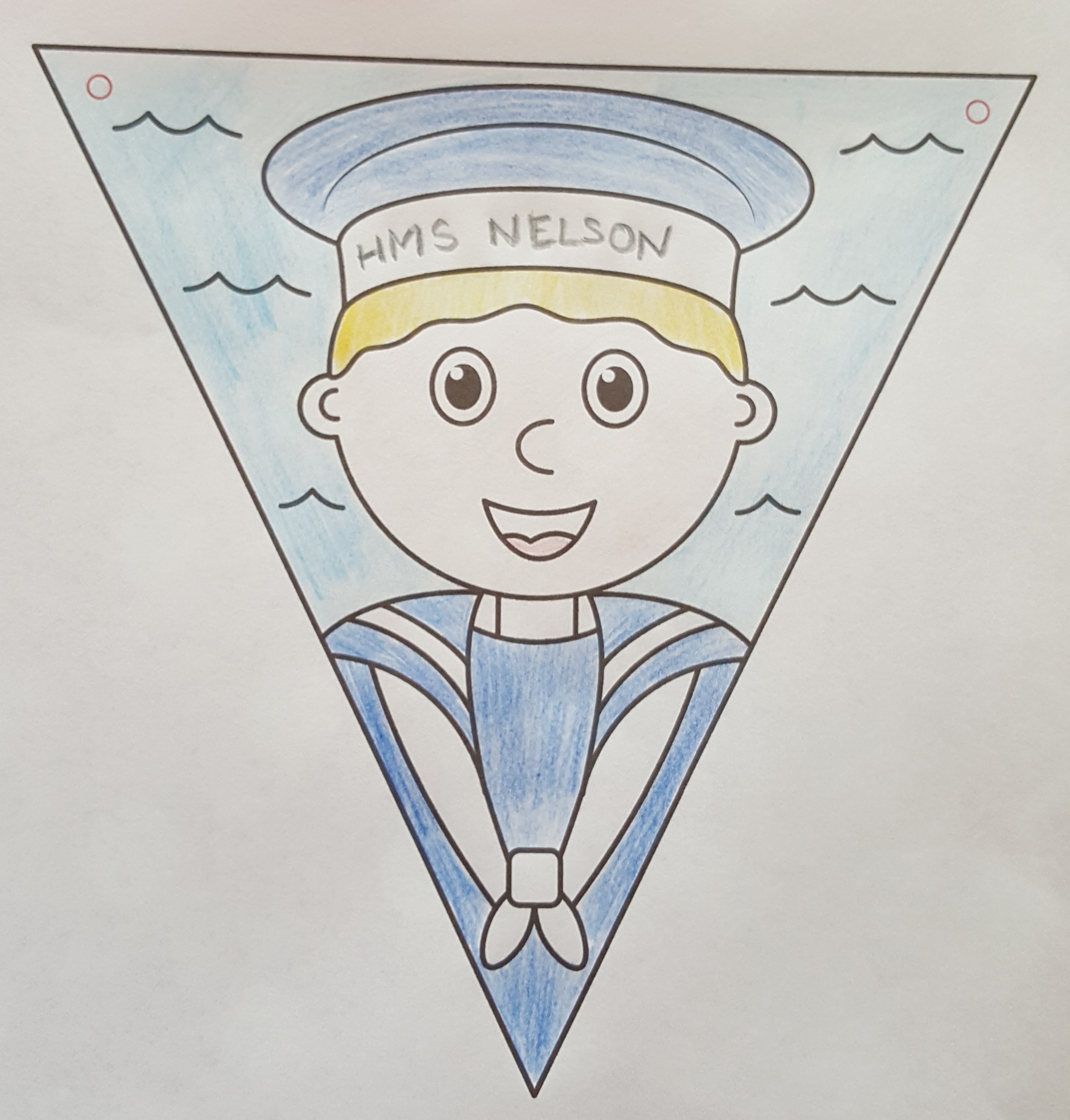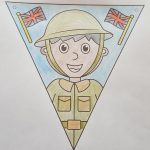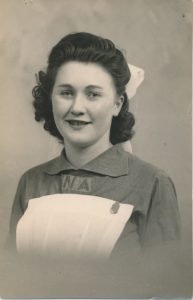 So I explained about the different roles people had played.  Women were not allowed to fight in the front lines back then, but they were encouraged to work in the factories and fields.  I told her about my grandmother, Norma Jean, who had spent the war nursing German POWs in the hope that someone was looking after her sweetheart.  She looked at me with those knowing eyes and said "they weren't though, were they?"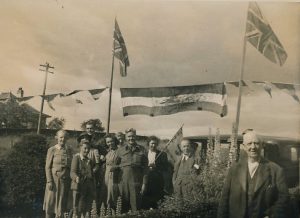 We talked a little about his experiences as a POW in Stalag Luft III, where the Great Escape happened, and how lucky we were that he drew a high number.  I have told her a little about the Long March, and how he had helped other men when their legs gave way, because if you stopped, you were shot.  This was him getting home in 1945 – he's the tall man on the rear left.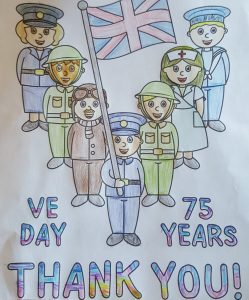 She chose this poster to colour in, because there were clearly two women among the seven figures.
Next question, "were there black people?"
Can't quite find the words for how proud I was for her in making these two the most important questions to ask.
"Yes, there were black people fighting in the war.  And there are some amazing soldiers from Nepal called Gurkhas who fought with the Army" I replied.  So one of her soldiers is a Gurkha, and my soldier for the bunting was a black man.

When it came to the flags, I was on my own.  She was disappointed that the flag on her poster had been simplified.  I began printing off our flag bunting and then had a warning light for the magenta ink before we got to Poland and Canada, so I'm afraid they are a bit wishy washy compared to the others.  I also ran out of steam before attempting the other Allies.  Hopefully by the time we get to VJ75 we'll be able to commemorate it with my parents and they can share the stories second hand instead of third.
"Homeschool"  remains a negotiation zone.  Frankly, given her genetics, negotiation skills are likely to be one of the most impressive elements of her toolbox later in life.  It's just frustrating sometimes having them honed on me 😉  No, seriously, it's all fine.  We make deals and the important stuff gets done and we avoid stroppiness killing the calm of the house.
This evening's rather confusing announcement from Downing St about the possible reopening of primary schools next month is more unsettling than anything else.  As much as she misses her friends, I think she's hoping she'll be able to stay at home until September – she was very clingy throughout his statement and the news team dissection of it afterwards.  With a bit of luck this will translate into being more willing to get on with her school work so that I can get some work done in daylight hours, but only time will tell.
How's your week been? Xx