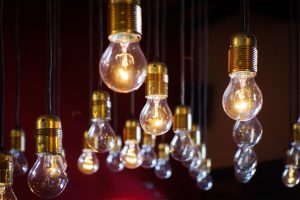 It's been a week of clarity moments here, and I wanted to share the one that revealed itself to me on Friday in case it triggered any a-ha moments for you.
Limiting Beliefs
Have you ever identified a limiting belief, done work around it and then been a bit peed off when it didn't shift?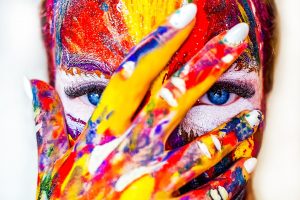 One of my key longstanding limiting beliefs has been keeping me playing small for years.  It's related to the fear of visibility and for the longest time I have linked it to having been stalked in my twenties.
Therapy and coaching around that experience had freed me of my fear of the stalker, but I was still not getting through that broader fear.  It was immensely frustrating.
On Friday, during a coaching session, I was asked to identify the first time I could remember feeling that being visible was unsafe.  My mind went blank.  She held the silence for a minute or two then offered me prompts around childhood, family, school and then it hit me.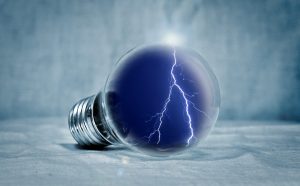 Moment of Clarity
This fear didn't stem from him at all, it came from high school.  He had definitely pressed all of the buttons, but he hadn't been the one to install them.
It came flooding back in a torrent.  In my first term at high school, I was bullied quite intensively by girls who never pretended to be my friends.  For the next few years it wasn't always so easy to spot the next threat.
There were three key things that all happened early on in that first term.
Latin.

Image by pascal OHLMANN from Pixabay

I had excelled at Latin at my previous school, but my new class were about to start from scratch.  Two of us new girls were offered the choice of continuing from where we'd left off, or starting again with the others.  Had she spoken first and said she wanted to carry on, I'd have concurred.  Instead we both said we'd start again, hoping to avoid social suicide.

Geography.  We were being taught by the head of department and I called her out – very politely – for making a sweeping generalisation about the climate of my homeland.  Our relationship never recovered from that point.  She raised it at parents evening and was met with "was she right?" – I don't think she ever looked my parents in the eye again either.  I dropped geography as early as I could in order to avoid her having any further influence over my future.
Reading.

Image by Pezibear from Pixabay

Who knew being a fluent reader was grounds for bullying?  We spent much of our English lessons taking turns to read aloud to the class.  Some of the girls in my class really struggled and it was painful to listen to – you could almost hear their confidence cracking and shattering to the floor with each hesitation and stumble.  I didn't realise at first that the hum and titter behind me when I read was a prelude to much worse.
What had I learned?
At the formative age of 12, navigating a new environment, the message was very clear.
Belonging to the pack meant sticking with the pack – keep your head down.
Challenging the status quo can be catastrophic – keep your head down.
Standing out is asking for it – keep your head down.
So there we have it, a belief that has been holding me back for thirty years was born in about two weeks at a prestigious girls school.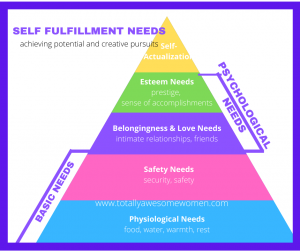 I thought my fear of visibility sat in that green area on Maslow's hierarchy around my self esteem, but it transpired that it was sitting in the layer below, in the purple "belongingness" layer.
As these layers all build upon the layer beneath, unearthing the problematic areas can mean digging deeper than you expected.
Ever wondered why you struggle so much to take on a new habit?  You might be being hamstrung by a limiting belief like this that goes way deeper than you think.
If you'd like help unearthing your limiting beliefs and changing you outlook and behaviour patterns, please get in touch.
What epiphanies have you had this year? Xx