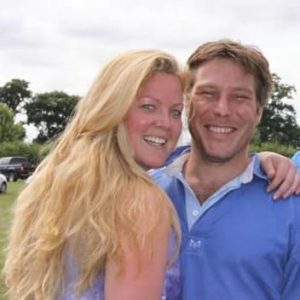 This week, my Oliver would have turned 47.
Instead, he will be 38 forever.
All day I was holding it in, pushing it down – that wave of relentless emotion that threatened to consume me and explode outwards and then reverse and implode me and the world around me into nothingness.
I have done lots of his birthdays without him now.  Birthdays, anniversaries, Christmasses, holidays and funerals.  All of Tilly's milestones.  All of them without him.
You don't need anybody to tell you that the firsts are going to be tough.  The first year is a blur when you look back on it.  Day after endless day and sleepless hour after sleepless hour at night while you try to find the edges to the fog.
The bit that takes you by surprise is that your recovery and reentry into the world of the living isn't a linear process.  One year, I spent the anniversary making a vision board instead of crying.  The following year, I was unprepared for two years' worth of anniversary pain to engulf me at once.
This year was the ninth of his birthdays since he died.  There is nothing special about the number 9, or the number 47, and yet this was the hardest of those birthdays since the first year.
Maybe it's the whole pandemic thing?  Maybe my enforced change of pace has created space for my emotional layers to make themselves felt as they peel off and reveal rawness?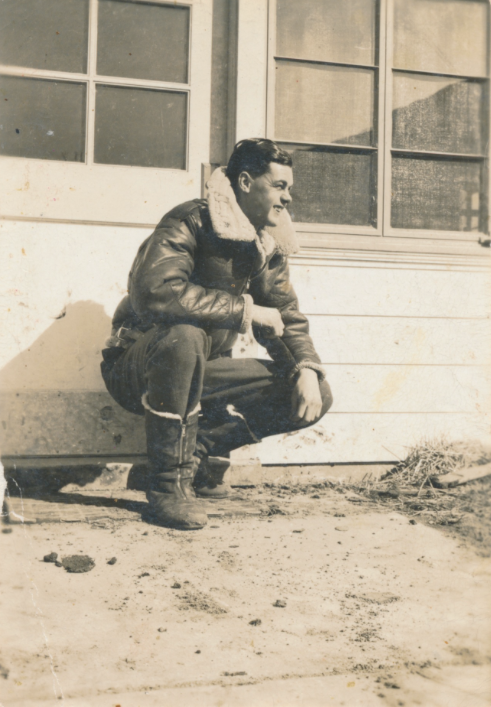 On Friday, while a lot of people seemed to see VE75 as an excuse to have a party, I was remembering my grandparents.  I sat down with Tilly to watch the Churchill speech and had tears streaming down my face.  She patted me and gave me a cuddle but was clearly confused.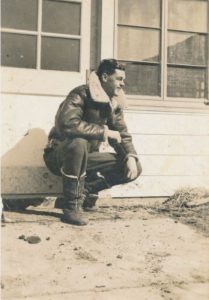 I was thinking about the hardship, the sacrifices, the heroism that my grandfather had been a part of long before we met.  He was a pilot in the RAF, who was shot down after many missions.  He spent the rest of the war as a POW, much of it in Stalag Luft III.  This meant nothing to us as kids, and I don't think I even knew that it was the same camp that the Great Escape happened in until after he died.  My brother and I had watched that movie and cheered for Steve McQueen, possibly even in my grandparent's living room, and we didn't know.
He never spoke of it to me, and I don't remember ever asking.  I was a stroppy teenager when he died, and I didn't understand until I was in a room with his corpse that I would never have the opportunity to ask him anything, ever again.
I found myself writing about him in my book.  Working through pain I hadn't allowed myself to acknowledge in years.  It was more than twenty years ago that I made him laugh in that hospice on my last visit, and yet I can still have as strong a grief response now as I did then.
As I was heading to bed that evening, I realised that I hadn't uploaded that day's contribution to the Album Challenge on Facebook – 10 albums that have influenced your taste in music.  I knew that with Grandpa on my mind it would have to be Nicolas de Angelis, but I couldn't remember the album name so I went to YouTube.  There it was, Quelques Notes Pour Anna and before it was twelve seconds into the song, I was a weepy mess all over again.
Grief is not linear.  Sometimes the tide goes out for literally years and then, as if from nowhere, a huge wave will crash over and within you and you're fighting to breathe all over again.
Jamie Anderson said that grief is "all the love you want to give, but cannot. All that unspent love gathers up in the corners of your eyes, the lump in your throat, and in that hollow part of your chest. Grief is just love with no place to go."
If this resonates, please be kind to yourself.
Xx