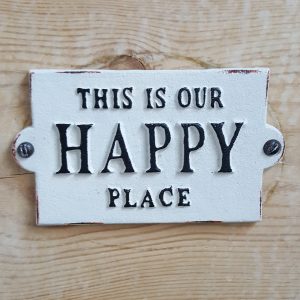 August is Happiness Happens Month.
Every couple of months, I go through the awareness days sites to see if there are special days that resonate with me upon which to plan my content.  There are generally a few random ones that give me a WTF? moment, but then there are gems like this one.
I followed the links to find out more and sure enough there's actually a whole "secret society" of people who get to be happy all the time, away from others who seek to kill their buzz.
"The Secret Society of Happy People started celebrating happiness with Admit You're Happy Day on August 8, 1999. But their members wanted to let the happy feeling linger a little longer, so in 2000 they expanded the celebration to the entire month of August. " 
My suspicion is that I am in fact one of these people, and that I also possibly annoy some other people by always finding an angle to be grateful for.  Throw a horrible person in my path and I am grateful that they show me all the ways not to be in life.  Throw a traffic jam in my path when I need a wee and I am grateful for all the time I have spent strengthening my core.  There will be much more of this in my book – probably out early next year at this rate.
The premise of the Happiness Happens day and month is that "happiness is unlimited and contagious and that sharing one's happiness can bring a lot of joy in other people's lives."
Positive ripple making is absolutely my bag.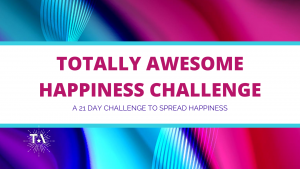 Happiness Happens Month is already in my future log for 2021, when I will offer a full 31 day Happiness Challenge, but as I'm late starting this year's, we'll have to be happy with 21.  Please join us on Facebook here if you'd like to take part 🙂
Are you up for sharing some happiness? Xx