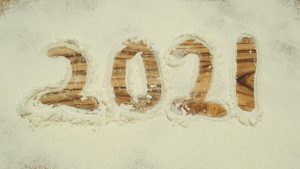 Happy January!
New Year, new lockdown… How are your resolutions holding out?
I confess I was already feeling the "I'll start on Monday" vibe before Boris locked the UK down again, so my Veganuary hasn't begun yet…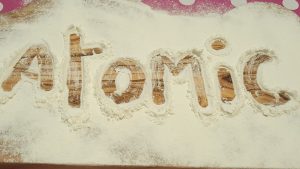 What I am embracing is the Atomic Habits approach to incremental improvement.  James Clear's book has millions of raving fans for a reason.  He breaks down the science of habit change into easily digestible lessons that build upon each other.
The TAWN team discussed the book this week and shared how they intended to implement what they'd learned.  One of my favourites was Portia's new intention of brushing her dog's teeth every day.
James's four laws of habit creation are as follows:
Make it Obvious – I will brush the dog's teeth every morning
Make it Attractive – Once I have brushed the dog's teeth, I can turn my phone on
Make it Easy – get the dog's toothbrush and toothpaste out of the garage, take off the box and put them both in the downstairs bathroom so they're readily to hand
Make it Satisfying – Immediate reward after doing it, in this case turning phone on.
I loved it as an example because it's exactly what atomic habits are about.  It's a small change that will have huge long term benefit.  Short term benefit is that the dog's breath should be more tolerable and long term it'll save on vet bills for dental work and other issues dogs can develop as a result of bad teeth.
And of course, as she's shared it with the group, we'll all be asking her how the dog's teeth are on a regular basis to add accountability into the mix for helping her keep the new habit going!
I had originally thought to set an intention around not working in the evenings anymore… erm hello home school.  So it's probably not feasible yet.
My overall goal that it fed into is to improve my sleep pattern and quality, as from everything I've read, it would improve every one of my waking hours if I did.
What I can do is turn off the internet at 10pm.  Eek!
Make it Obvious – I will disconnect from the internet by 10pm every night and go upstairs
Make it Attractive –  no internet means either having a bath (currently a rare treat) or going to bed with a book (an almost forgotten treat)
Make it Easy – even I can manage plugging in a timer switch, so it happens automatically
Make it Satisfying – I will reward myself with escapist fiction
What would you like to change?
If you've read the book, did you enjoy it?
I'd love to hear your thoughts.
Until next week Xx
PS playing with flour on the breadboard was quite fun.  I might integrate it into spelling tests lol
And if you would like my blog delivered to your inbox each week, please remember to sign up by clicking here and entering your details.