Yesterday was an adventure in bliss.
I was blessed to be gifted a spa day by my sister and brother in law for Christmas. Having mentioned it in one of our team meetings in January, I was delighted to find an appetite among the team to go together.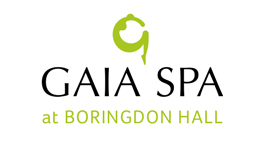 The stunning Gaia Spa at Boringdon Hall Hotel is a delightful oasis of self care. From the wire sculpture of the flying lady hanging in mid air above the stairs to the post treatment relaxation room with drapes hanging between the chaises lounges, every detail of the decor is designed to put your mind in a state of relaxation.
By the time we'd been there a couple of hours, we were all completely sold on doing it again!
We all perform better at life when we give our bodies and minds a chance to relax, recover, restore, recharge and reenergise.  When the opportunity to go again pops up, I'll be gratefully grabbing it with both hands!